You need to know…This page may contain affiliate links. If you click and purchase, we may receive a small commission
at no extra cost to you. We only recommend products and services that we have personally used and/or vetted.
Are you dreaming of a relaxing cruise vacation, but overwhelmed by the variety of options out there? Picking a cruise can be a daunting task, especially if it's your first time. But don't worry, we're here to help! In this article, we will provide you with tips how to pick a cruise for the first time. By following these guidelines, you can ensure that you select the right cruise for your travel preferences and create unforgettable memories.
Determine Your Budget
Tips for Picking the Perfect Cruise on a Budget
Determining your budget is a key step in picking a cruise vacation. You want to make sure that you're able to enjoy your time on the ship and on shore without breaking the bank.
First, consider how much you're willing to spend on the cruise itself. This will depend on factors such as the length of the cruise, the type of cabin you want, and the amenities you're interested in. Keep in mind that many cruises offer all-inclusive options that can help you budget more effectively, as they typically include meals, drinks, and some activities.
Next, think about additional expenses such as travel to and from the port, pre- and post-cruise accommodations, and shore excursions. It's important to factor in these costs to avoid any surprises when you return home.
One way to save money on your cruise is to book during off-peak season or take advantage of last-minute deals. Keep an eye out for promotions and discounts, and consider booking through a travel agent who can help you find the best deals.
Another tip is to set a budget for onboard spending, such as drinks (should you get a drink package?), spa treatments, and souvenirs. Most cruises offer onboard accounts that allow you to track your spending and avoid overspending.
Overall, determining your budget is an important first step in planning your cruise vacation. By considering all the potential costs and finding ways to save money, you can ensure that you have a fun and affordable trip that meets all your vacation goals.
Choose the Right Destination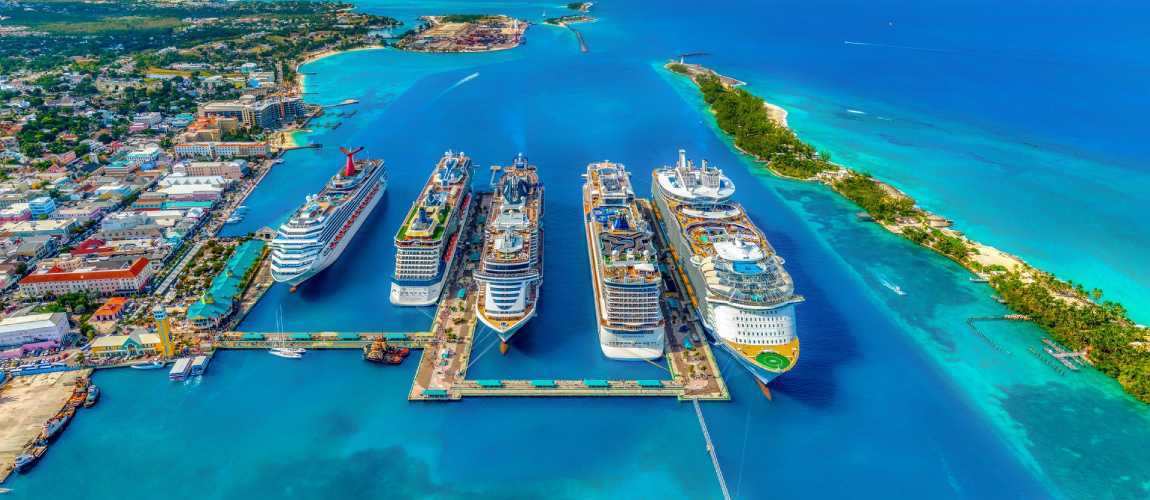 How to Select the Best Cruise Destination for Your Vacation
Choosing the right destination is key to having an unforgettable cruise experience. There are so many amazing destinations to choose from, so it's important to consider your personal preferences and interests.
If you're looking for sun, sand, and sea, the Caribbean is a popular choice. With its turquoise waters, white sand beaches, and vibrant culture, it's a great destination for those looking to relax and soak up the sun. The Bahamas, Jamaica, and the Virgin Islands are just a few of the top destinations in the region.
If you're interested in history and culture, Europe may be the perfect choice. From the stunning architecture of Barcelona and Venice to the ancient ruins of Rome and Athens, there's so much to explore in this diverse region. Northern Europe is also a popular destination for those interested in art, history, and scenic landscapes.
For those seeking adventure, Alaska and Hawaii offer some of the most breathtaking natural landscapes in the world. Whether you're watching whales and glaciers in Alaska or exploring volcanoes and waterfalls in Hawaii, these destinations are sure to leave you in awe.
When choosing your destination, consider the time of year you'll be traveling and the weather conditions in the region. It's also important to think about any cultural or language barriers you may encounter and whether you're comfortable navigating them.
Overall, the key to choosing the right destination is to consider your interests and preferences, and to choose a region that aligns with them. With so many amazing destinations to choose from, the world is your oyster when it comes to picking a cruise!
Decide on the Cruise Length
Finding the Ideal Cruise Length for Your Travel Plans
Deciding on the length of your cruise is an important factor to consider when planning your perfect voyage. The length of your cruise will depend on a variety of factors, including your budget, the destinations you want to visit, and your personal preferences.
If you're looking for a quick getaway or don't have a lot of time to spare, a three to four-night cruise may be the perfect choice. These shorter cruises often visit nearby ports and are a great way to get a taste of what cruising is all about. They're also typically more budget-friendly, making them a great choice for first-time cruisers.
For those with a bit more time, a seven-night cruise is a popular choice. This length of cruise is often referred to as a "weeklong cruise" and allows you to visit several ports of call and experience the unique culture and scenery of each destination. Seven-night cruises are also a great choice for families, as there are often plenty of activities and amenities onboard to keep everyone entertained.
If you're looking for a more immersive experience or have a longer vacation, a 10 to 14-night cruise may be the perfect fit. These cruises often visit more remote destinations and provide ample time to explore each port of call in-depth. They're also a great choice for travelers who want to enjoy all the amenities onboard the ship and take advantage of the various activities and entertainment available.
Finally, for those who want to go all out and have a truly epic cruise experience, there are longer cruises available that can last up to a month or more! These cruises are perfect for those who want to see as much of the world as possible and have the time and budget to do so.
Ultimately, the length of your cruise will depend on your personal preferences and budget. Consider what you want to get out of your cruise and choose a length that aligns with those goals. Whether you're looking for a quick getaway or an extended adventure, there's a cruise out there that's perfect for you!
Consider the Type of Cruise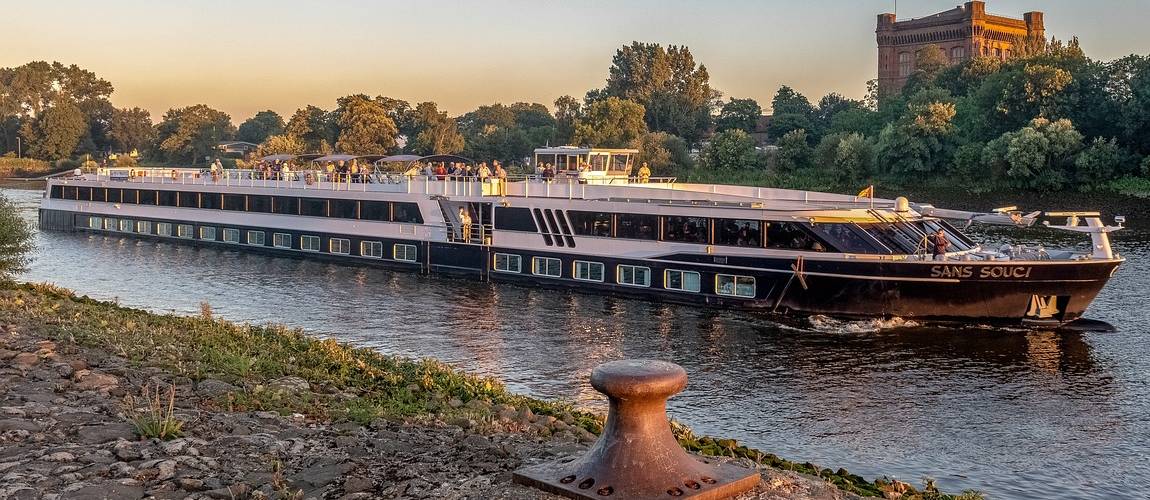 A Guide to Picking a Cruise Type for Your Vacation
When it comes to choosing the type of cruise that's right for you, there are many options to consider. Here are a few of the most popular types of cruises:
Ocean cruises: These are the most common type of cruises, and they offer a wide variety of destinations and activities. Whether you're looking to relax on a sunny beach or explore new cultures, there's an ocean cruise that's perfect for you.
River cruises: River cruises are a great choice for those who want a more intimate and immersive experience. These cruises often visit smaller ports and allow you to see a different side of the destinations you visit. They're also a great choice for those who want to explore the inland waterways of Europe or Asia.
Expedition cruises: For the more adventurous traveler, an expedition cruise is the perfect choice. These cruises often visit remote and exotic destinations, such as Antarctica or the Galapagos Islands, and offer unique opportunities for wildlife spotting and adventure activities like kayaking and hiking.
Luxury cruises: If you're looking for a more upscale experience, a luxury cruise may be the right choice for you. These cruises often offer high-end amenities and services, such as gourmet dining and spa treatments, and visit exotic and off-the-beaten-path destinations.
Theme cruises: For the traveler with a specific interest, a theme cruise is the perfect choice. These cruises often focus on a specific topic or activity, such as wine tasting, music festivals, or sports events. They're a great way to connect with like-minded individuals and indulge in your passion while seeing new parts of the world.
Ultimately, the type of cruise that's right for you will depend on your personal preferences and travel goals. Consider what you want to get out of your cruise and choose a type that aligns with those goals. With so many options to choose from, there's sure to be a perfect cruise out there for you!
Research the Onboard Amenities
Discovering the Best Onboard Amenities for Your Dream Cruise
When it comes to picking a cruise, researching the onboard amenities is a crucial step. After all, you want to make sure you're booking a cruise that has everything you need to have a great vacation. Here are a few things to consider:
First and foremost, dining options are a major consideration. Make sure to look into the various restaurants and dining options available on the cruise you're considering. From casual buffets to formal dining rooms, some cruises even offer specialty restaurants and celebrity chef partnerships, so you can indulge in some gourmet dining.
Entertainment is also an important aspect to research. From live music and Broadway-style shows to comedy acts and magic shows, there's always something to see on a cruise ship. Look into the entertainment offerings of the cruise you're considering to make sure there are options that appeal to you and your travel companions.
If you're looking to stay active during your cruise, then you'll want to research the onboard activities. From rock climbing walls and zip lines to cooking classes and spa treatments, there are a wide variety of activities to choose from. Make sure to find a cruise that offers activities that interest you and your travel companions.
For families traveling with kids, it's important to look into the kids' programs and activities offered by the cruise. Many cruises offer supervised kids' clubs, where children can make new friends and participate in age-appropriate activities.
Lastly, fitness and wellness options are also important to consider. If you like to stay active on vacation, look for a cruise that offers fitness and wellness options, such as a gym, group fitness classes, or even a jogging track. Many cruises also offer spa treatments and other wellness options, so make sure to research these amenities as well.
Overall, by researching the onboard amenities of a cruise, you can make sure that your vacation is everything you want it to be. By finding a cruise that offers the amenities that are most important to you, you can ensure that everyone in your travel party has a great time.
Read Reviews and Ask for Recommendations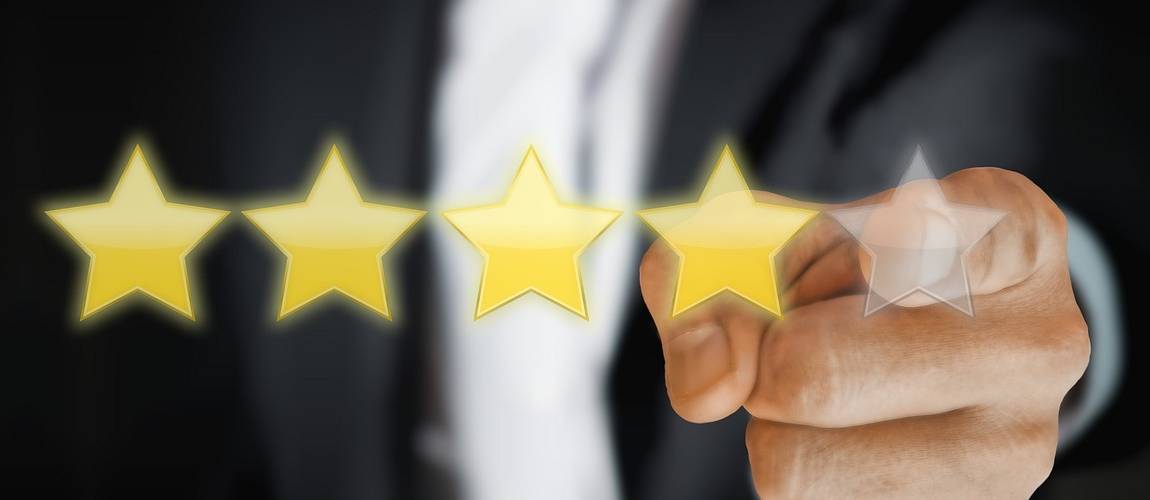 How to Gather Reliable Information About Your Cruise Options
Reading reviews and asking for recommendations can be incredibly helpful when choosing a cruise.
First, take some time to read reviews from past passengers. You can find reviews on the cruise line's website, as well as on travel websites like TripAdvisor. Look for patterns in the reviews, such as consistent complaints or praise for certain aspects of the cruise. This can give you a better idea of what to expect and help you make an informed decision.
Additionally, don't be afraid to ask for recommendations from friends or family members who have gone on a cruise before. They may be able to provide valuable insights and tips, and can help steer you in the direction of a cruise that they enjoyed.
You can also join online forums or groups dedicated to cruising, where you can ask for recommendations and advice from experienced cruisers. These communities can be a great resource for insider tips and first-hand accounts of different cruise experiences.
Overall, taking the time to read reviews and ask for recommendations can help you make an informed decision and choose a cruise that meets your needs and preferences.
Book Early
The Advantages of Booking Your Cruise Early for Your Next Vacation
Booking early is a great way to get the most value out of your cruise.
When you book early, you'll typically have access to the best rates and the widest selection of cabins. This is especially true for popular cruise routes and dates, which can fill up quickly. By booking early, you'll have a better chance of getting the perfect cruise cabin and itinerary you want.
Booking early can also help you save money. Many cruise lines offer early bird discounts and other incentives for booking well in advance. This can be a great way to stretch your budget further and get more bang for your buck.
Another benefit of booking early is that it gives you plenty of time to plan and prepare for your trip. You can research shore excursions, pre-book specialty dining and other onboard activities, and even start packing and getting excited for your adventure.
Overall, booking early is a smart move for anyone looking to get the most out of their cruise experience. So don't wait too long – start planning and booking your dream cruise today!
Pack Smart
Packing Tips for a Stress-Free Cruise Vacation
The first thing to keep in mind is that you don't want to overpack. It can be tempting to bring everything but the kitchen sink, but remember that most cruise cabins are not huge and you don't want to be tripping over your own luggage.
So, how do you pack smart? Start by making a packing list of everything you'll need for your trip, and then narrow it down to the essentials. Be sure to pack comfortable, lightweight clothing that can be layered, as well as any special attire required for formal nights or themed events.
It's also a good idea to pack a small bag to use as a carry-on, with things like your passport, travel documents, and any medications you might need. This way, if your checked luggage gets delayed or lost, you'll still have the important stuff with you.
When it comes to shoes, bring comfortable walking shoes for shore excursions and sandals or dress shoes for formal nights or dinner. And don't forget the sunscreen, sunglasses, and a hat to protect you from the sun.
Finally, make sure to check with your cruise line about any specific items that may be prohibited or restricted onboard. This can include things like irons, candles, or certain types of electrical devices.
By packing smart and packing light, you'll be able to enjoy your cruise without worrying about lugging around heavy bags or having to pay extra for checked luggage. So get packing and get ready for the adventure of a lifetime! Learn how you can pack for a cruise only using a carry-on.
Plan Your Shore Excursions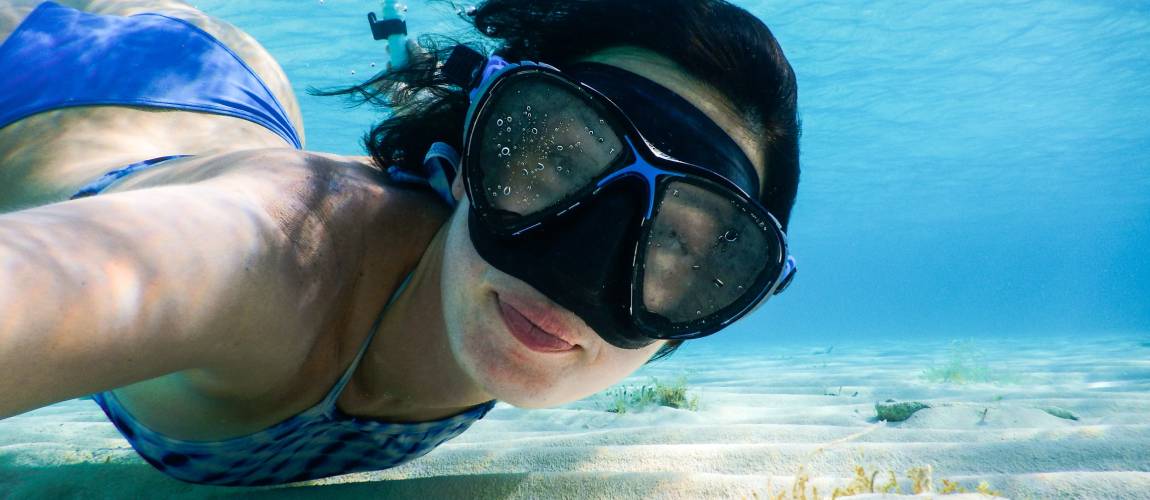 Maximizing Your Cruise Experience with the Perfect Shore Excursions.
Planning your shore excursions is a crucial part of any cruise vacation, as it allows you to explore the destinations you visit and get the most out of your time on shore.
Before your cruise, research the ports of call and make a list of the attractions and activities that interest you. You can find a wealth of information online, including travel blogs, tourism websites, and forums where you can ask questions and get advice from fellow travelers.
Once you have a list of potential activities, consider your budget, time constraints, and travel preferences to narrow down your options. Some popular shore excursions include city tours, cultural experiences, adventure activities, and beach trips.
When booking shore excursions, you can either book through the cruise line or on your own. Booking through the cruise line can be more convenient, as the ship will often dock close to the excursion site and you'll have the assurance that the excursion has been vetted by the cruise line. However, booking on your own can often be more affordable and allow you to customize your experience.
If you do decide to book on your own, be sure to leave plenty of time to get back to the ship before it sets sail. If you book through the cruise line, the ship will wait for you if the excursion is delayed, but if you're on your own and you miss the ship, you'll be responsible for finding your own way to the next port of call.
So now that you know the important factors to consider when picking a cruise, it's time to put your knowledge into action and start your search for the perfect voyage. Keep in mind that there are many different types of cruises available, from luxury cruises to budget-friendly options, so be sure to explore all of your options before making a decision.
If you have any questions or concerns during the booking process, don't hesitate to reach out to the cruise line or your travel agent for assistance. They are there to help you make the best decision for your needs and preferences.
In conclusion, choosing the right cruise can be a daunting task, but by taking the time to consider your priorities, research your options, and weigh the pros and cons of each, you can find the perfect voyage that meets all of your needs and expectations. So go ahead and book that dream cruise – you deserve it!
I hope this article has been helpful in guiding you towards choosing the perfect cruise for your next vacation. Don't forget to do your research, consider your priorities, and book with confidence knowing that you've made an informed decision. Bon voyage!