You need to know…This page may contain affiliate links. If you click and purchase, we may receive a small commission
at no extra cost to you. We only recommend products and services that we have personally used and/or vetted.
Cruise Packing Tips
We've packed for every cruise imaginable, from 3 days to 7 days, and from the Bahamas to Alaska. We've got some handy tips to ensure you don't forget all your necessary cruise attire and items, all in a printable cruise packing list to make the job even more accessible. With our help, the only choice stressing you out around your cruise is which lido deck bar you want to try first!
With all the activities and experiences offered on cruises from on deck to port, deciding what to pack for a cruise can be an overwhelming task! If that wasn't enough, the limited space in staterooms and hefty excess baggage fees encourage many cruisers to pack light. Finding the perfect balance of both can make cruise packing a puzzle!
It's In the Details
The perfect place to begin is, well, the beginning. The following details will influence the things you bring on a cruise. Consider:
How many days is your cruise?
Where are you traveling to, and what is the weather forecast?
What activities have you selected to do when in port?
Who are your traveling companions?
All of these details combined shape what to pack for a cruise. For example, Hawaii's sun, surf, and sand call for different cruise attire than a voyage to Iceland!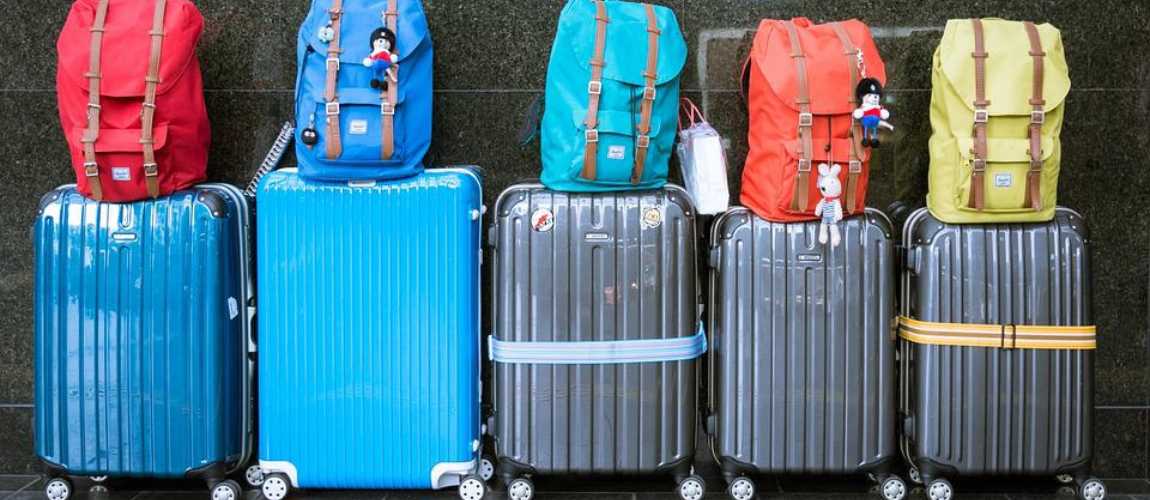 Your Cruise Carry-On is Crucial
Don't forget to include your carry-on and what you pack in it as part of your cruise packing list. It can make or break the beginning of your trip and should never be an afterthought in the cruise packing mission! Even more critical than an airline carry-on, your friendly embarkation day bag will hold the keys to your activities for a whopping six hours or more until your checked bags make it to your stateroom.
Make sure you've got all your essential documents like your passport, boarding pass, cruise documents, medical cards, auto insurance (if you plan to rent a car at port), and any forms of identification required. Keep these all together in a waterproof bag!
It's a good idea to store basic toiletries just in case your bags show up in your stateroom after you plan to freshen up for dinner. Travel-size shampoo, conditioner, and body wash, including any makeup you need for a light touch-up, are some good things to pack for a cruise carry-on.
Lastly, you'll want to pack some wardrobe items in your bag for when the boat gets underway. There will be some downtime when you don't have access to your stateroom quite yet, and an even longer stretch without your checked bags. Packing a swimsuit and a complete change of casual clothes in your carry-on ensures you can get more comfortable as the cruise gets underway.
All Aboard With Awesome Attire
Back in the day, many cruises had a very formal night, but many of the main lines have relaxed their standards quite a bit. Some dining rooms still require a semi-formal or formal attire on multiple or all evenings, but the truth is you could go your entire cruise without having to dress up in slacks or a cocktail gown even once!
Instead, you will spend most of your time on the boat in casual wear. For significant time savers, we recommend pulling basics together for your outfits, such as t-shirts, shorts, and jeans and then dressing them up with statement necklaces or accessories. Everyone may think you're being effortlessly chic, but this is a significant space saver in that suitcase!
Even if you're on a cruise to the most tropical and sunny location the world has to offer, it's wise to account for the lower temperatures and wind out on the water. Pack at least one pair of long pants and a windbreaker or shell jacket to keep warm on cooler nights!
Lastly, check out the cruise itinerary beforehand to find out if you need any unique clothing for other events. Many cruise lines offer a themed party, such as 80's nights or country line dancing that you may need to pack a costume. Or, if you're opting for one of the formal dinners, make sure to bring your formal or semi-formal wear and proper accessories.
Perfecting Your Port Outfit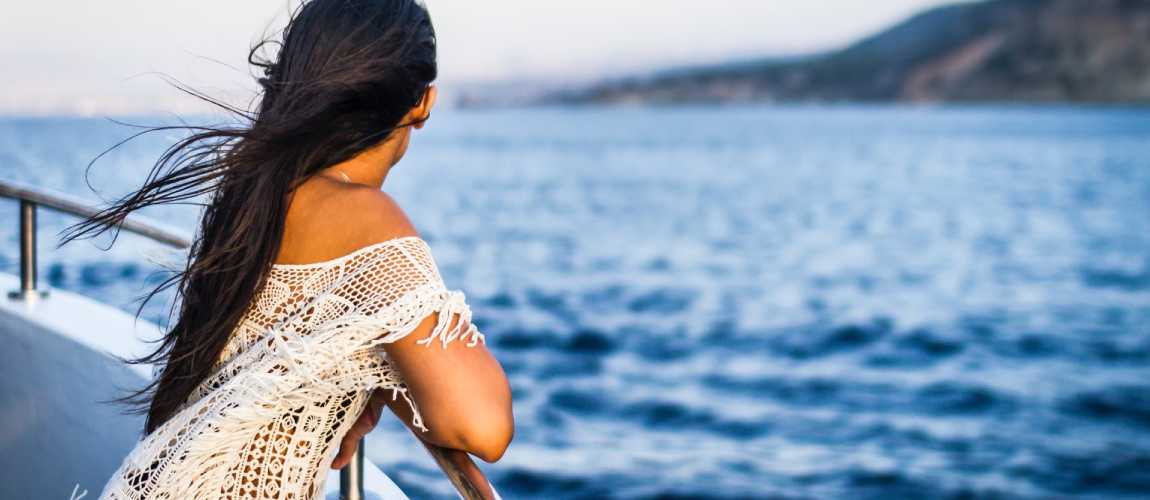 Depending on the port calls on your cruise, the weather, and the activities you'll be doing, you'll have to consider what to pack for a cruise port too. One important thing to note is that you want to seem respectful to the locals, so this is not the time to break out your offensive graphic tees or suggestive clothing.
Make sure you pack weather-appropriate and comfortable cruise attire for your visit to the port. It should be clothing you don't mind walking in and exploring, and camera-ready as you'll be snapping lots of pictures!
Finding Facts on Footwear
If anything will eat up space in your bag, it's multiple pairs of shoes. Requiring the most strategy, this is the packing zone; we strongly advise you only to bring a couple of pairs of shoes that can be adapted to different pieces of your cruise attire easily.
Instead of an array of heels and fancy footwear, the more casual and relaxed atmosphere of cruise dinners means that a nice pair of sandals can take you from day activities to night with ease. While we wouldn't recommend Birkenstocks, a more presentable pair of sandals or wedges can travel from the deck to the dining room without anyone batting an eye. A couple of pairs of sandals to last you throughout your cruise is the way to go!
Port, the fitness center, and a few activities on board will require closed-toed sneakers for comfort and ease. We recommend including at least one pair of your favorite sneakers on your cruise packing list. If you want to save even more room in your suitcase, make them part of the outfit you wear onboard!
Toting Around Your Toiletries
Stateroom bathrooms are notoriously small. With zero sink space, shelf space, or just any space in general, cruisers have to get crafty to make their getting-ready experience as graceful as possible. Particularly if you're on a more extended cruise, we recommend grabbing a cheap cloth shoe organizer to hang on the inside of the bathroom door. You can tuck all your toiletries, makeup, and even some accessories in one of these to keep it handy without having to juggle.
We also recommend you bring Ziploc baggies on your cruise and tuck liquids and creams into one of these when deciding what to pack. You can avoid unfortunate spills over your precious cruise attire before getting underway! Plus, the transfer back into your bag will be a breeze when it's time to disembark.
Other Things to Bring on a Cruise Guaranteed to Make Your Life Easier
With all our cruising experience, we've uncovered some handy hacks to make your cruise experience relaxing from start to finish. Consider bringing the following items to save you space, money, and time!
If you're a significant caffeine addict like us, bring your favorite hot/cold insulated tumbler. For reasons unknown, most cruise lines have the tiniest coffee cups we've ever seen, which means you're making multiple trips to the coffee station instead of having fun! Bring your favorite mug with you on board, and that station will be a one-stop shop on your daily adventures.
If you've brought a lot of wardrobe pieces that wrinkle easily, including dresses, silk tops, and more, invest in some fold-able hangers. Usually, staterooms only have eight hangers, which may not be enough. Collapsible hangers will take up minimal space in your baggage and save your outfits from embarrassing rumples and creases.
Lastly, tuck a power strip or extension cord into your luggage. These can be very beneficial in the bathroom, where you can plug in hair dryers, curling appliances, phone chargers, and whatever else you need without having to strategize the plug placement in your stateroom majorly.
Use Our Stress-Free Printable Cruise Packing List!
Cruising is one of the most relaxing, enjoyable vacation options around. With some minor strategy and an eye for space-saving techniques, your packing and travel experience will be a breeze. With our tips to start you in the right direction, download our free printable cruise packing list to ensure you pack all your essentials. Download the printable cruise packing list here.
Happy sailing!