You need to know…This page may contain affiliate links. If you click and purchase, we may receive a small commission
at no extra cost to you. We only recommend products and services that we have personally used and/or vetted.
Let's face it: planning a vacation can be difficult. Booking flights, accommodations, and excursions can be overwhelming, especially if you're on a budget. While planning a vacation is challenging enough, planning a cruise is even more challenging, and that's where a cruise travel agent comes in!
What is a Cruise Travel Agent?
Unless you've been living under a rock, you most likely know what a travel agent is. For a refresher, a travel agent is someone who will book every aspect of your vacation within your budget.
So, cruise travel agents are essentially travel agents that specialize in cruises. They will take care of anything and everything you want them to. From the type of cruise to the time you wish to depart, they will consider all your travel preferences. With all that said, let's explore the pros and cons of using travel agents for cruises!
Pros of Using an Agent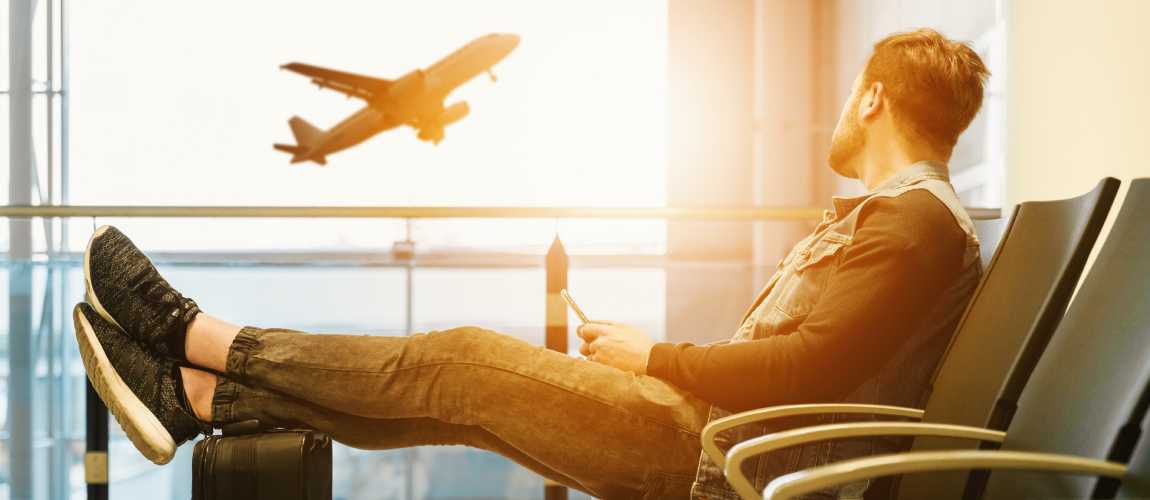 Convenience
As previously stated, convenience is one of the biggest pros of using a cruise travel agent. Since your travel agent will do everything, you don't have to do anything. All you have to do is talk to your travel agent and discuss specifics, such as what kind of cruise you want to take, what you expect your cruise cabin to be like if you want to do any excursions, and the dates of your vacation.
Once your travel agent has a good grasp of your vacation expectations, you can sit back and relax. All you have to do is pack for your cruise and arrive on time, and you won't feel like you need to take another vacation after planning your vacation.
Extra Benefits
It's hard to find extra benefits when you book your vacation alone. But, companies regularly partner with travel agents specializing in cruises to create packages with a ton of additional perks. If you luck out and find a phenomenal cruise travel agent, they most likely know the best managers, operators, and chefs in the industry, and you will be able to book a world-class cruise.
Avoid Hiccups
When planning a cruise, there are so many things that could go wrong. Such as, you might have a hard time booking a suitable itinerary. There are also a lot of other factors you should consider when booking a cruise, such as the weather, potential for natural disasters, and general cultural customs. But, travel agents specializing in cruises are accustomed to and knowledgeable about all of these potential conflicts. So, they will be able to book your ideal cruise and avoid any hiccups.
One of the biggest perks of using travel agents for cruises is that they will be there for you 24/7. Yes, that's right. Even after you've departed, your travel agent is still there to help you. So, if anything happens during your trip, your travel agent will be your advocate on land and schedule and rebook anything you need them to.
Cons of Using an Agent
Price
Using travel agents for cruises is beneficial, but it certainly comes at a price. After all, you're paying for someone's services on top of the expense of your trip. So, if you're on a budget and want to get the most of your dollar, consider doing the work yourself to find the best deal possible on the internet.
Finding a Reputable Agent
While this isn't necessarily a con of using a cruise travel agent, it makes the process more difficult. If you're planning to hire a travel agent, you should hire the best of the best. Depending on your location, it can be hard to find travel agents specializing in cruises
, let alone a reputable one. So, consider that it might take longer for you to find a reputable travel agent than it would book your cruise.
Whether you use a travel agent or not, spend a little time researching before you book your cruise. Doing your research before booking a cruise is helpful because it helps you determine which cruise is best for you.
Ultimately, using a cruise travel agent is a personal decision dependent upon various factors. But, many people can agree that using travel agents for cruises is the easiest and most efficient way to ensure the cruise you take is reliable, relaxing, and exceeds your expectations.