You need to know…This page may contain affiliate links. If you click and purchase, we may receive a small commission
at no extra cost to you. We only recommend products and services that we have personally used and/or vetted.
First-day cruise ideas to do after boarding
You've made it through the embarkation process and finally boarded the boat. It's easy to be overwhelmed with options on the first day of your vacation. Boarding hours are usually between 11 AM to 2:30 PM on most cruise lines, depending on the scheduled departure time. Remember that your cabin and luggage may not be available for hours after you board, so make sure to pack your embarkation day bag accordingly. Here are 20 first-day cruise ideas for you to consider: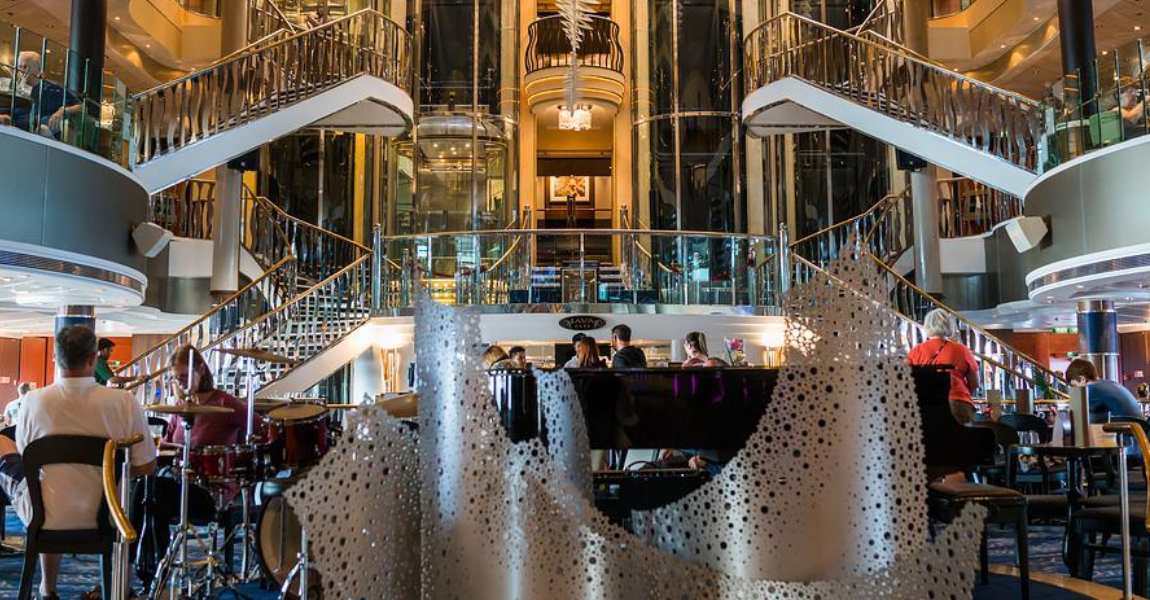 Explore the Ship
Take a Tour
While you won't be allowed in the cabin room areas until they clean them, there is plenty to see. Sometimes the cruise will offer a  guided tour of the ship for those who want a walk-through. Alternately, you can use the deck maps and set out exploring on your own.
Schedule Shore Excursions
If you didn't do it already online, you can change or schedule an excursion after you board. You will find the shore excursion desk typically located near the guest services on a cruise ship, and lines can be long for this on the first day.
Visit the Children's Club
There is usually a free open house at the kids' club onboard on the first day, and it lets your kids check it out before you officially register. The clubs are typically complimentary but require a one-time registration, providing an excellent chance for the kids to meet other cruising kids in their age group.
Pose for Some Pictures
The first day is often the best time to get some photos taken around the ship since the cruise ship is less crowded. Just try to stay off the main pathways.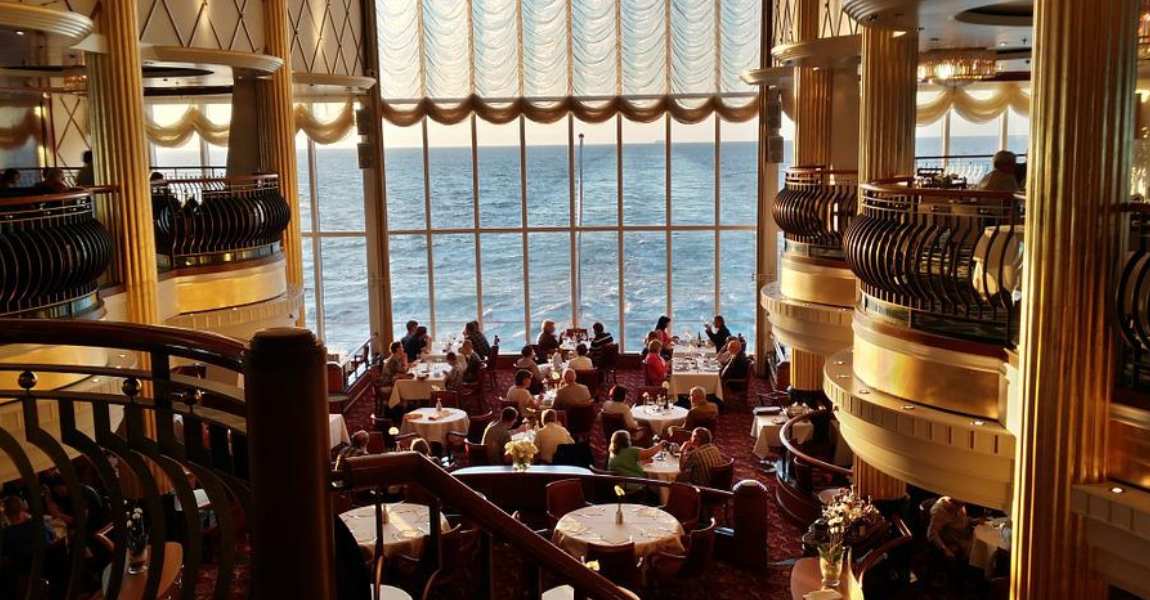 Get Ready to Eat!
Share Your Special Dining Requests
If you have food allergies or other special dining needs, it's usually best to make them the first day you board. Usually, you can speak with the head waiter or dining room host to set this up. If you follow a kosher or halal diet, make sure you know what you'll be getting before you book!
Make Reservations
You can make reservations for the spa, specialty restaurants, and shows once onboard. Some cruises let you book these before you board, but many will make you wait until checked in before allowing this. Remember that offerings during the ship's Days at Sea often fill up first and fast.
Eat Lunch
Since the embarkation times overlap with the lunch rush, you may be hungry by the time you get through security and check-in. Most cruise ships open up their main lunch buffet for guests. With the cruise ship buffet crowded for this reason, if there's another restaurant open on board – consider trying it instead.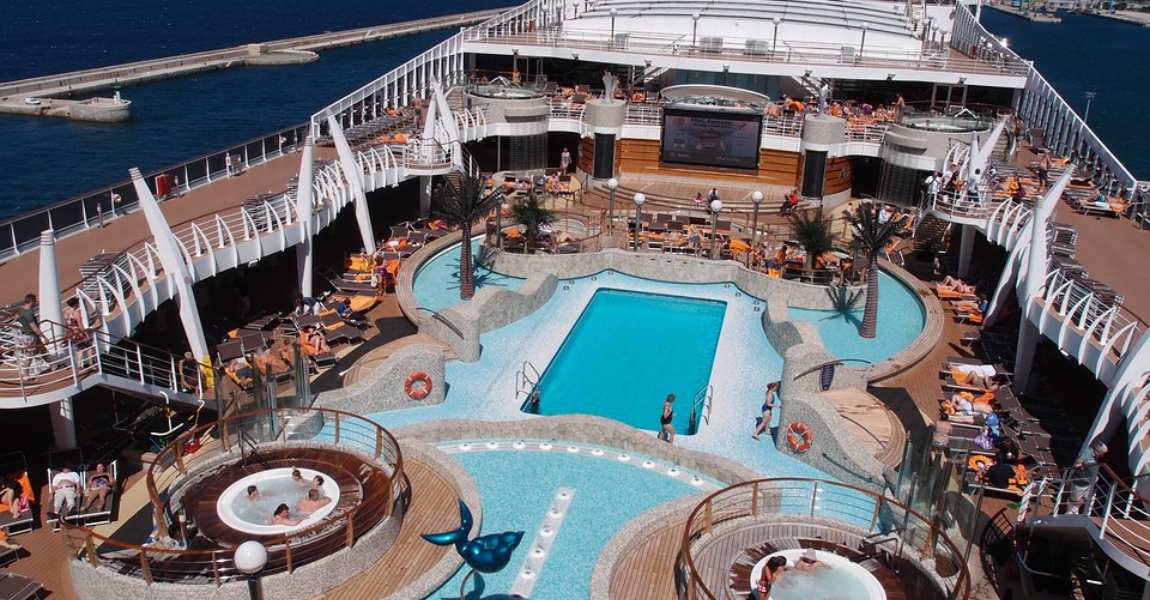 Enjoy the Sun
Go for a swim
The pools and the hot tubs are practically empty on the first day, making it the perfect time to go for a dip. Many people don't want to get wet before they get their luggage, but if you've planned properly, that shouldn't be a problem for you. Towels are available for rental, so make sure you pack your swimsuit in your boarding bag.
Start Sunbathing
|The pools aren't the only thing empty on the first day. Loungers everywhere are available if you prefer soaking up the sun instead of swimming. The bars are also open, so you can grab that piña colada while getting started on your tan.
Have Some Fun
Meet a Character
If you're on a Disney cruise, you are probably planning to meet some characters. There are always some character greetings on the first day, frequently less attended than later in the week.
Try an Activity
Cruises have a variety of different activity offerings. Since most are less crowded on the first day, it's the perfect time to try them out. While other guests wander around the ship, you could be playing miniature golf or shooting hoops at the basketball court.
Learn How to Play Poker
Have you ever been interested in learning table games without the financial risk? Casinos often have free gaming lessons, which can be great if you want to gamble but don't know the ropes. Try not to feel pressured to purchase after receiving free information.
Sign Up for the Spa Raffle
Are you interested in free spa services? Sign-up for the spa raffle. You'll have to sign up and then show up for the raffle drawing. Since guests often have to be present to win, this can increase your chances of getting free stuff. They usually take about 30 minutes of your time, and everyone who attends receives a discount offer. Prizes include free facials, tooth-whitening, and manicures.
Compete for Free Prizes
Cruises have trivia-type games throughout the cruise, and with the lightly attended on the first day, you are more likely to win. The topics range from Harry Potter Trivia to Naming TV Tunes. You can win things like hats, water bottles, t-shirts, and magnets, which make great souvenirs.
Things We Highly Recommend
Download the Mobile App
Most major cruise lines have a free mobile app containing deck plans, restaurant menus, and activity information. Some ships even offer a message system to help you keep in contact with other passengers. Mobile apps use the ship Wi-Fi, typically at no cost.
Put Your Phone on Airplane Mode
Avoid international fees by putting your phone on airplane mode. Many apps, such as WhatsApp and Skype, offer free calling, video calls, and messaging with access to Wi-Fi.
Unpack
Make your temporary home comfortable by unpacking and organizing your items. If you would like any changes to your stateroom, such as having the beds separated, just let your cabin steward know.
Attend the Muster Drill
Every ship has a mandatory muster drill (aka the lifeboat or assembly drill), taking place around 3:30 PM, once the embarkation process has closed. All ship activities are typically suspended before and directly after the drill. However, you'll want to ensure that you are free during that time. The captain and crew will provide instructions. These drills only last about 30 minutes. You can be kicked off a ship for non-compliance, so don't skip it.
Pick your Position
After the muster drill, many people start seeking spots to watch the ship leave port. If your traveling companions are not in the same muster drill group as you (according to your room location), make sure you have a plan where to meet up afterward. Ships typically set sail between 5 and 6 PM.
Relax
The great thing about cruising is that you don't have to do anything unless you want to. You can nap in your room or sit on your stateroom balcony. It's YOUR vacation, so take it at whatever pace you prefer.